7th - 12th Grade Students - Wednesday - 7-9 pm (2022 - 2023 School year August 24 - April 26)
As Christians, God has given us gifts and the greatest of those gifts is the Holy Spirit - God, living in us! In 2 Timothy the Apostle Paul reminds his young friend Timothy of the spirit and gift that God has given him and encourages him to "fan into flame" that gift.
We want to encourage each and every student who has trusted Jesus as Lord and Savior to fan into flame the gift of God which is in them. Reminding them that God gave them a spirit, not of fear, but of POWER, LOVE and SELF-DISCIPLINE!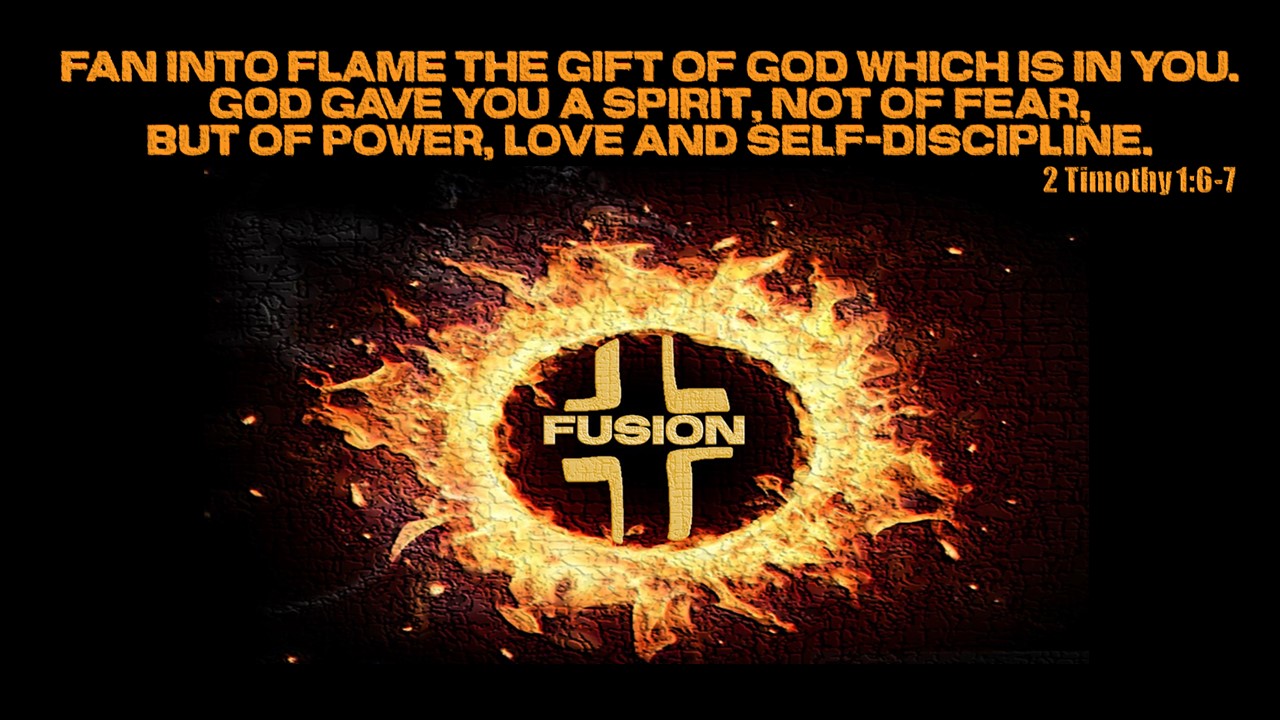 Fusion is our 7th - 12th grade student ministry. Fusion meets most Wednesday nights from 7:00 - 9:00 pm beginning August 18, 2021 with our final Fusion of the school year on May 4, 2022. A typical night at Fusion includes hanging out and playing some games, worship, a big group message, and small group time... typically followed by more hanging out and having fun!
Our mission is to help students develop an authentic faith that they own, live and share. An authentic faith in Jesus is more than just telling them what the bible says, but helping them to gain a desire to seek, love and live for Jesus by Encouraging, Equipping and Empowering them to be God's hands, feet and voice in the church and to all those around them.
If you would like to learn more about Fusion or any of our student and children ministries please contact pastor Doug Betts.